Well-being
In our search to find well-being (the balance of compassion and thought) we discovered the magic of meditation, the wonderful benefits of prayer, and the healthy infusion of mind, body, and spirit through the consumption of tea.  Throughout these discoveries, we have come across various writings, videos, and artistic presentations which further this pursuit.  To be of further service to you, we have compiled an assortment of these works which you may find beneficial.   Please enjoy as we have.
God Is Love: 5 Implications of This Amazing Attribute of God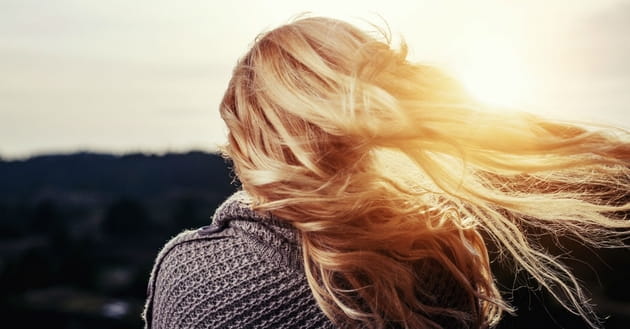 Thursday, April 26, 2018
In 1967, a rock band penned a song that transformed a generation. "All You Need is Love" touched the ears of millions of listeners across the globe. In a world shackled by war, segregation, and civil unrest; The Beatles' song aimed to unite. Without their knowledge, there was great truth to their message. 1 John 4:8 describes one of God's primary attributes as love. "Whoever does not love does not know God, because God is love." This verse does not define God as love; it describes God's love as permeating His essence in all He is and all He does. As for today's headlines tout stories of scandal, tragedy, and war; believers can be confident knowing all they need is God's love. Theologian A.W. Tozer once stated, "Nothing God ever does, or ever did, or ever will do, is separate from the love of God." Everything He has ever done has been out of love. Here are several key implications that this attribute of God has for believers today.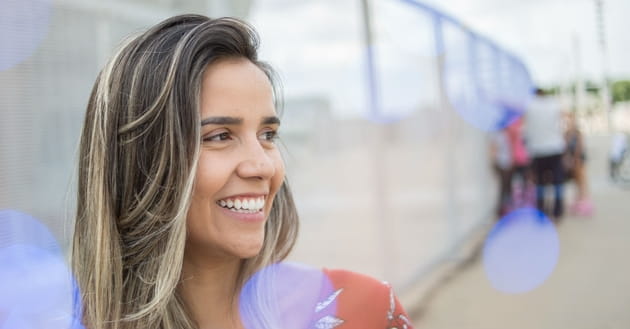 1. We can trust in God's love.
1 Corinthians 13:4-8 gives several descriptions of love:  
"Love is patient, love is kind. It does not envy, it does not boast, it is not proud. It does not dishonor others, it is not self-seeking, it is not easily angered, it keeps no record of wrongs. Love does not delight in evil but rejoices with the truth. It always protects, always trusts, always hopes, always perseveres. Love never fails." 
At the core of these qualities is the unwavering and unfailing aspect of love.  God has proven this nature about Himself to humanity throughout the ages. He has maintained a covenantal relationship with humanity since creation. Even in our sinfulness, God continued to maintain patience with us and show us mercy. When Adam and Eve sinned, before they had to leave the garden, God lovingly provided clothing to cover their nakedness. Even through the Israelites rebellions, God maintained His covenant relationships with them. After Jonah fled from the Lord, God delivered him from death through the big fish. By looking at the faithfulness of God's love throughout history, we can trust that He will continue to act accordingly in our lives.
Photo Credit: Pexels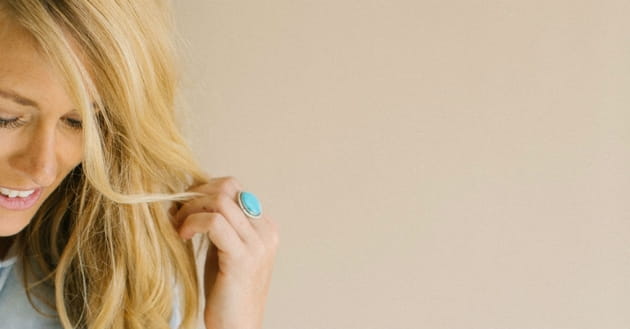 2. Our salvation is an expression of God's love.
The greatest demonstration of God's love was this gift of His Only Son. 
"For God so loved the world that he gave his one and only Son, that whoever believes in him shall not perish but have eternal life," John 3:16.
God did not send Christ as a reward to the obedient, but rather as a ransom for the defiant.  We see Jesus display his love throughout His life and ministry.  He healed the sick without requirement of gratitude.  He displayed humility even though He was King of Kings.  Even while on the cross, Jesus prayed for the forgiveness of the ones who placed Him there (John 3:16, 1 John 3:16, 4:10, Romans 5:8). Salvation is open to all who believe in Christ.  God's love does not discriminate.
Photo Credit: Unsplash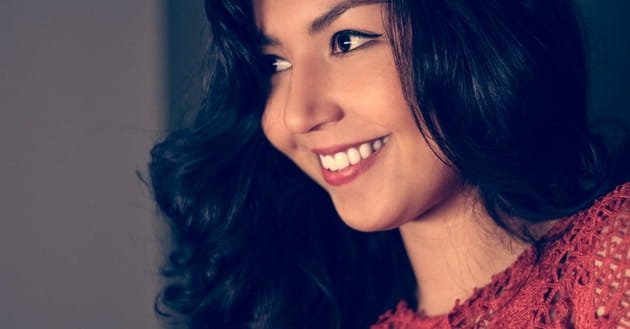 Salvation is how we can know love.
Trillia Newbell talks about this in her article, "Why is Real Love So Rare?"
"To truly love, we must first know God. Love starts with God and ends with God because God is love. We see this in 1 John 4: 7-8. God is not physically love, but it is one of his attributes. All God does is out of love. He cannot and does not do wrong. His display of love the purest and truest there is. He loves perfectly. And because we are made in God's image, we can love. Love isn't something that is derived from within us. It is radical. It is supernatural. For the kind of love that God calls us to–the love that loves our neighbor as much as we love ourselves– that must come from Him. We cannot love like that without first being born of God."
Photo Credit: Unsplash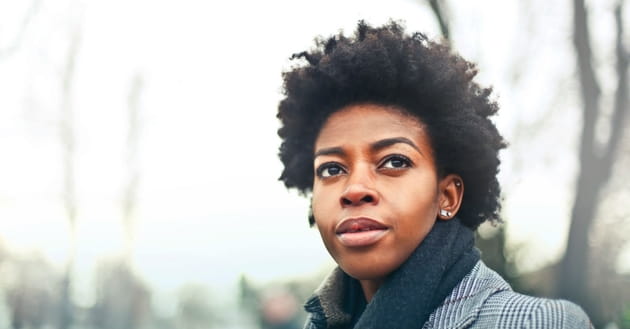 3. Our ability to love is enabled through God's love.
Jesus set for us the example to love and gives us the command to follow in His example (John 13:34-35; 1 John 3:16-20). When Jesus washed His disciples' feet, He took the role of a servant and placed the needs of others above His own dignity. He instructed His followers to do the same. He tells to love our neighbors as well as our enemies. Yet, this task is not burdensome, for love is a fruit of the Spirit (Galatians 5:22).  When we rest and abide in God, love outpours onto others as a result (1 John 4:7). It is through our love that the world will know that we belong to Christ.
Photo Credit: Pexels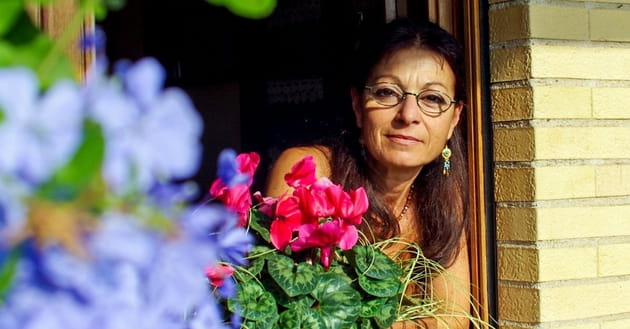 What do we do with this ability to love?
Garry J. Williams talks about our proper response to God's love in his article, "10 Things You Should Know about the Love of God."
"God's love truly perceived always draws out from us a response of love. The contemplation of divine love in its biblical fullness is never something that ends in itself. Our rest in God never finds its fulfillment in ourselves but always leads us out of ourselves toward him and toward others. The love of God is to be lived as well as learned. The love of God for us begets love in us for him and for others. The true Word of love that we have in the Bible, if we have it truly, will abide in us, and will not return empty as, by miracles of grace, we make glancing reflections of the immeasurable love of God visible to others in our own lives."
Photo Credit: Pexels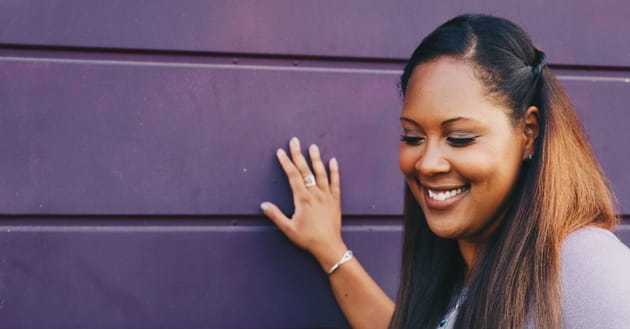 4. We can rest in God's love.
Because God's nature is love, His love is unconditional. As He knew before creation that we would be disobedient, He chose a path to save us from our sins (Ephesians 1:4-5). This gives us hope as His children. We do not have to view God as our "Punisher-in-Chief," but rather as our Heavenly Father who has a plan and purpose for our lives. Jesus personified this message and called people into rest (Matthew 11:28-30).  When we recognize that Christ is our Advocate, we can rest in assurance of God's love.
Photo Credit: Unsplash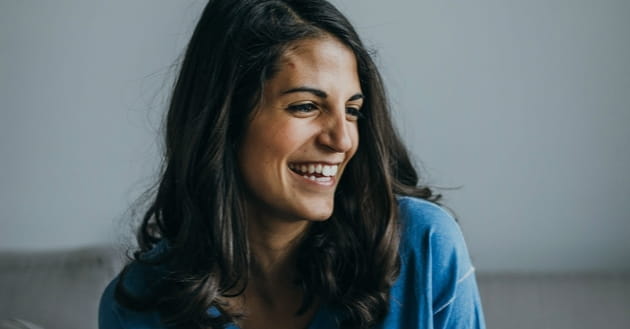 5. We can have confidence in God's love.
Psalm 136 beautifully describes the love of God as unfailing. The psalmist recalls (26 times!) how in His sovereignty, the Lord upholds His creation and people in love. As we look back upon His loving faithfulness from the beginning of time, we can grow in our assurance that God will continue to vindicate His children and promote His kingdom until His plan and purpose comes to full fruition.
Photo Credit: Unsplash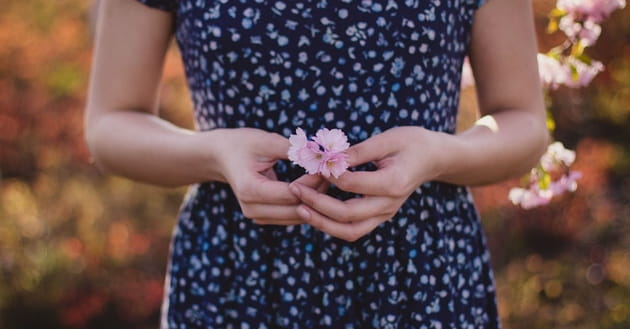 A prayer on love.
Father God,
In the middle of the chaos we call life, may we be still enough to recognize the love you have for your creation. May we trust in Your unfailing and unconditional love.  As You have loved us, may we love one another. Forgive us for the times when we have forgotten the cost of Your love, the life of Your Son, Jesus. I pray that we will live confidently today, knowing that we are Your children who You have chosen with a plan and purpose in mind.  Help us live for You.
In Jesus' name, Amen.
Photo Credit: Pexels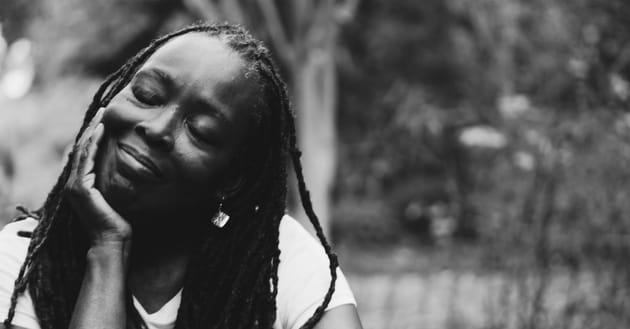 Love – spoken over you.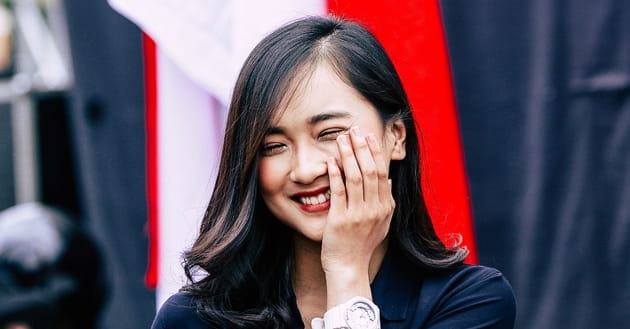 All we need is love.
Please follow and like us:
Why Relationships Are the Secret to Healthy Aging
A new book outlines why our brains and bodies need social connections to age well.
BY KARIN EVANS | SEPTEMBER 14, 2018
Plenty of exercise. Healthy food. Positive attitude. Plain old good luck. There's lots of advice out there about how to keep body and brain in optimal shape as the years roll by.
But Louis Cozolino, professor of psychology at Pepperdine University, is deeply engaged with another idea. In Timeless: Nature's Formula for Health and Longevity, he emphasizes the positive impact of human relationships.
"Of all the experiences we need to survive and thrive, it is the experience of relating to others that is the most meaningful and important," he writes.
His thinking grows out of the relatively new field of interpersonal neurobiology, based on the recognition that humans are best understood not in isolation, but in the context of their connections with others. Our brains, Cozolino writes, are social organs, and that means that we are wired to connect with each other and to interact in groups. A life that maximizes social interaction and human-to-human contact is good for the brain at every stage, particularly for the aging brain.
Since the publication of Cozolino's earlier book, The Neuroscience of Human Relationships, the field of social neuroscience has expanded tremendously. We now know that people who have more social support tend to have better mental health, cardiovascular health, immunological functioning, and cognitive performance. The well-known, long-running Harvard Medical School Nurses' Health Study was one of the early studies to reveal how being socially integrated can lead to greater health, life satisfaction, and longevity over time.
Researchers who conducted another study, one involving nearly 7,000 people over a nine-year period, found that those with more social ties tended to live longer regardless of their socioeconomic status, smoking, drinking, exercise, or obesity. The mortality rate of men with the fewest ties was 2.3 times that of men with the most ties, the researchers found, while the mortality rate of women with the fewest ties was 2.8 times that of women with the most ties.
One explanation is that social relationships help calm our stress-response system. While chronically high levels of the stress hormone cortisol wreak havoc on our physical and emotional health, experiencing safe and supportive social relationships has the opposite effect, keeping our stress-response system in check. In a study of elderly Hong Kong residents, researchers found that those who spent more time cultivating social relationships had a significant drop in cortisol levels during the day, which could explain why positive relationships help us learn better, stay healthier, and live longer.
In a long-range study conducted by David Snowden on Catholic nuns from the School Sisters of Notre Dame—a group he found intriguing because of their unusual longevity and low incidence of dementia—Snowden found that positive emotions played an important role in their healthy aging. As positive emotions are part of warm, loving social relationships, and the nuns lived in such a close-knit community, Cozolino speculates that the Sisters' unusually strong social connections may have contributed to their living well into old age.
"How we bond and stay attached to others is at the core of our resilience, self-esteem, and physical health," Cozolino writes. "We build the brains of our children through our interaction with them, and we keep our own brains growing and changing throughout life by staying connected to others."
The brain across your lifespan
Cozolino's book is far-reaching, covering many aspects of brain development and the impact of human connection, from the prenatal stage and infancy to adolescence and adulthood to the end of life. We learn that the way the brain processes information changes to meet the needs of each life stage.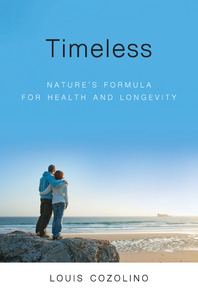 As we grow older, what's lost in quick recall and short-term memory is balanced by an ability to reflect and to hold multiple perspectives, Cozolino argues. Neurological changes in the aging brain may contribute to emotional regulation and an increased ability to relate compassionately to others. That's partly because the effects of fear and anxiety on the brain tend to lessen as people grow older, enabling them to see social situations with less defensiveness and more clarity, the author says.
Since the human brain is almost endlessly adaptive throughout the life cycle, change is as possible for older people as for infants. New neurons continue to grow in the brain until the end of life, and scientists have begun looking at the brains of older adults who are leading active and productive lives to find out why they are so healthy.
For example, many healthy older adults show no signs of significant brain volume loss past 100 years of age, says Cozolino. What's their secret? The answer comes right back to Cozolino's conviction: People who lead extraordinarily long lives are those who have maintained close ties to others. Centenarians, he writes, tend to be more extraverted and have higher morale, indicative of reaching out to others, giving and receiving support, and maintaining attachments.
In his observations about successful agers, Cozolino is particularly interested in the qualities of wisdom and compassion that tend to emerge as the human brain changes over time. Although he doesn't pinpoint studies for every assertion, and admits that wisdom can be a hard quality to pin down, he concludes that "much of wisdom is expressed in how people interact with and treat one another." He offers his own personal experiences with wise elders along the way, making the case for the positive influence that affectionate, supportive older people can have on younger people. 
When it comes to practical advice, Cozolino points out ways that older people can maintain those important connections. Those who are grandparents have a clear opportunity to nurture their grandchildren, help that is sorely needed in this day and age. For others, volunteering in various capacities can foster healthy relationships. Not only are such connections good for aging people themselves, Cozolino says, they are beneficial for society as a whole. 
He writes, "Instead of putting our elders out to pasture, we might learn to harness the experience, affection, and time they have to offer."
Please follow and like us:
Have Anxiety? You Need To Do This One-Week Zero Caffeine Test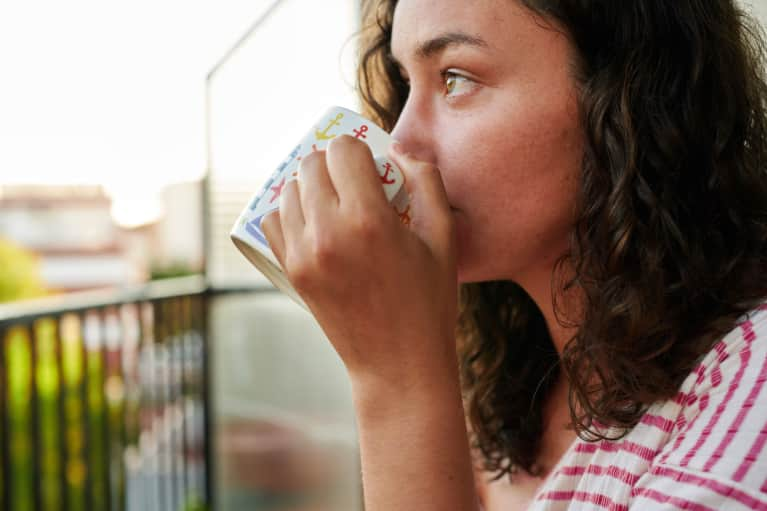 September 9, 2018 — 9:36 AM
As a holistic psychiatrist practicing in busy New York City, there are two traits nearly all of my patients have in common: anxiety and caffeine consumption.
And for the record, in general, I think that caffeine is safe, common, normal, enjoyable, and even potentially beneficial. I have nothing inherently against it! However, if you happen to suffer from anxiety, panic attacks, OCD, insomnia, or depression, and you consume caffeine, it's time to recognize that caffeine very likely plays a role in your symptoms.
Why caffeine plays a role in mood issues and sleep disorders.
Caffeine promotes the release of cortisol (the stress hormone), triggering a stress response in the body. For some people, a stress response is synonymous with anxiety and panic, and it can contribute to other unpleasant states, such as mood swings and ruminations.
In terms of insomnia, I hear the same refrain over and over: How could one cup of coffee in the morning affect my sleep at night? We all underestimate how long caffeine lingers in the body. Caffeine has a half life of five to seven hours for most people. If you don't remember this concept from high school chemistry, this means it takes about six hours for your body to metabolize half the caffeine, and another six hours to metabolize half of that. So a cup of coffee at 9 a.m. is still lingering in your body at bedtime, and having a cup of coffee at 3 p.m. is effectively like drinking half a cup of coffee at 9 p.m. We wouldn't do that, but unwittingly, many of us are doing this all the time. Even a little bit of caffeine lingering in the body can disrupt the quality of your sleep.
The caffeine-insomnia connection is a pretty vicious cycle of getting bad sleep → being tired during the day → drinking coffee because you're tired → having crappy sleep at night because of so much coffee → being tired during the day because of poor sleep quality → and then feeling tempted to get another latte…
If you struggle with anxiety—or anxiety-related conditions like phobias or panic attacks—the connection between caffeine consumption and the way you're feeling on a daily basis is even more striking. We already know that caffeine promotes the release of cortisol, which is also directly associated with anxiety and chronic stress. Put simply, coffee, tea, soda, and other caffeine-containing products lower the stress threshold and augment your stress response.
What does this mean, exactly? It means that drinking caffeine makes your nervous system eager for a fight at all times. If you introduce a stressor, like public speaking or a troubling email from your boss, before you know it, your heart is pounding, your hands are trembling, your throat is dry, and your whole body feels shaky and faint. Your body might even feel OK, but your mind gets tripped into a ruminative spiral as a result of caffeine and its power to sabotage your ability to cope with stressors and control your fight-or-flight response. When you remove the caffeine, your stress response loses the wind from its sails. As a result, the anxiety response is less likely to happen, and it's less intense if and when it does happen.
Stuggling with your mental health? Try this caffeine challenge.
If I've convinced you to give caffeine sobriety a try, please decrease your caffeine consumption gradually. If you go cold turkey, you'll be in caffeine withdrawal, and you won't be a happy camper. Instead, go from a few cups of coffee daily to one, then to half-caf, then to black tea, then to green tea. Eventually, you'll be down to a few sips of green tea, and from there, go caffeine sober. You may still have a few days where you're getting your bearings, but before you know it, everything will stabilize.
After a week completely off caffeine, check in with yourself. How's your anxiety? Any recent panic attacks? How's your mood? Your sleep? Keep taking stock of your symptoms, and get intimately acquainted with the relationship between your symptoms and caffeine. Open your eyes to the role this powerful substance plays in symptoms you thought were just who you are. If anxiety or insomnia, depression, OCD, or any other issue has plagued you for years, I hope caffeine sobriety helps you achieve a lasting state of better well-being. It may not be a complete "cure," but it will likely be a step in the right direction.
Please follow and like us: