Meditation
"The true value of a human being is determined by the measure and the sense in which they have obtained liberation from the self.
Our task must be to free ourselves; by widening our circle of compassion to embrace all living creatures and the whole of nature in its beauty."
 Albert Einstein, 1954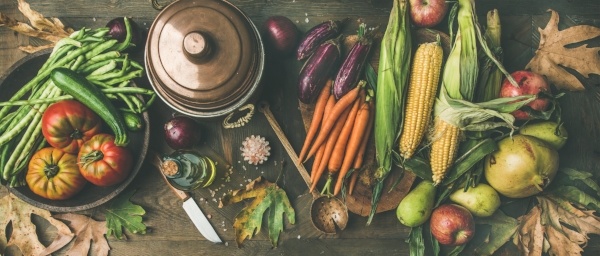 Lately I have been meditating. It is only somewhat by choice – we are doing a company-wide meditation challenge and I am usually up for competitions, especially when they get me out of my comfort zone. Within the course of a few days of the challenge I discovered that just sitting and breathing doesn't work for me – I have one of those brains that doesn't turn off. It is not always full of important things, thoughts range from how to support a certain school to what I should get at the grocery store to if it's going to be hot or cold tomorrow but you get the point, focus can be a challenge. So I started to do themed meditations and have recently been enjoying seven days of focusing on gratitude. Because while December may be the season of giving, November is the season of being grateful.
Truth be told, I have written our Thanksgiving blog post before and in years past I have used this post to talk about some of the things for which I am grateful. I have mentioned the leaders and educators in the schools we work with as well as schools everywhere – I remain grateful to each and every one of you for dedicating so much time, energy, passion and love to your students. I have talked about the Ed Elements team and I remain grateful to each of them too for always innovating, iterating, and supporting both the districts we work with as well as each other. And I have mentioned my family – for supporting me as I support my team which then supports our schools which support their students.
But it occurs to me that this year rather than listing what I am grateful for perhaps I could make some suggestions for what you might be grateful for, and share some ideas on how to experience and show that gratitude (ideas cribbed from my meditations of course).  

A short and abbreviated list of things everyone in K-12 should be grateful for:
The parents who despite life and jobs and challenges push us as educators to support their children
The students who show up ready to learn, or who show up not exactly ready but still give it their all, and even those who just show up and let us show them the way
The policy-makers who listen and try to put in place things that make K-12 better or remove the barriers that get in our way
The funders who use their dollars to support K-12 needs
The bands who make football more fun (and those band leaders and teachers and coaches who must hear a lot of off notes before all the practicing makes the music sound so good)
The athletes who compete with all their hearts
The drama students, musicians, singers and artists who show us who they are on the inside through their creativity
The new buildings or technology or tools we sometimes get, or the ways in which even when nothing is new and shiny teachers can still make things bright and beautiful and inspiring
The opportunity we are all given to shape the future through supporting our students today

An even shorter list of how to experience that gratitude and show it:
Breathe deep
Be present and notice what is around you
Pause and reflect
Write it down or say it out loud
Let it in. We focus so much on letting things out. Let that gratitude and those warm feelings in
Smile and look people in the eye
Celebrate and share
Say thank you
In my house we talk about an "attitude of gratitude" but it is easy to forget sometimes to live this way. It is one thing to go around the Thanksgiving table and say one thing you are grateful for, one time, and quite another to do it every day. We all have so much to be thankful for, it seems silly to reserve it only for the 4th Thursday of November. So join me, not in meditation, but in looking around and thinking, "yep, this world is awesome, what I get to do in it and the type of impact I have is amazing and I'm thankful for yesterday, today and especially for what tomorrow may bring."
Happy Thanksgiving.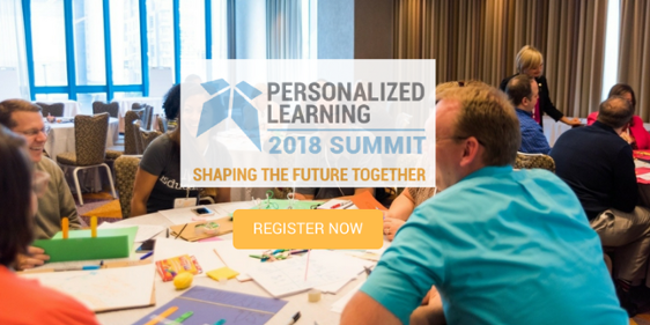 Please follow and like us:
10 Things You Should Know about Christian Meditation
Sam Storms, 

samstorms.com

2017

29Sept.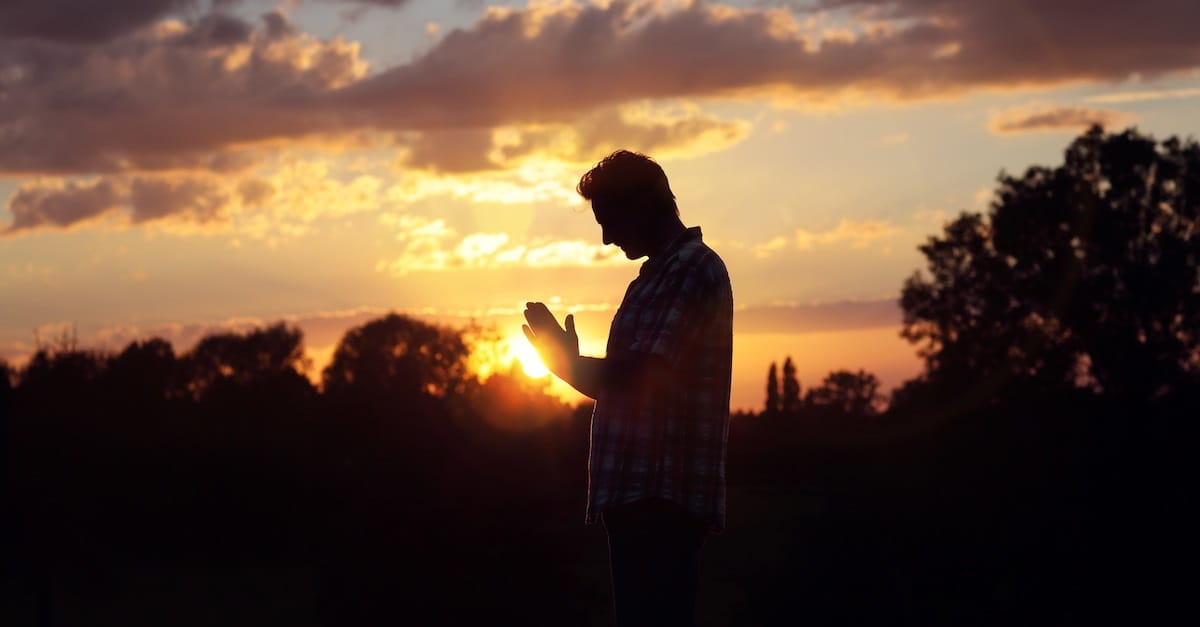 The word "meditation" has developed something of a bad reputation in certain Christian circles. In this article I want to reclaim it as one of the essential spiritual disciplines for all believers.
1. Meditation begins, but by no means ends, with thinking on Scripture.
To meditate properly our souls must reflect upon what our minds have ingested and our hearts must rejoice in what our souls have grasped. We have truly meditated when we slowly read, prayerfully imbibe and humbly rely upon what God has revealed to us in his Word. All of this, of course, in conscious dependence on the internal, energizing work of the Spirit.
2. Meditation, then, is being attentive to God.
It is one way we "keep seeking the things above where Christ is" (Col. 3:1). It is a conscious, continuous engagement of the mind with God. This renewing of the mind (Rom. 12:1-2) is part of the process by which the word of God penetrates the soul and spirit with the light of illumination and the power of transformation.
3. Meditation on Scripture is essential to Christian living. Just consider a handful of texts that make this clear.
"This book of the law shall not depart from your mouth, but you shall meditate on it day and night, so that you may be careful to do according to all that is written in it. For then you will make your way prosperous, and then you will have good success" (Joshua 1:8).

"Blessed is the man who walks not in the counsel of the wicked, nor stands in the way of sinners, nor sits in the seat of scoffers; but his delight is in the law of the Lord, and on his law he meditates day and night" (Ps. 1:1-2).

"I have stored up your word in my heart, that I might not sin against you" (Ps. 119:11).

"I will meditate on your precepts, and fix my eyes on your ways" (Ps. 119:15).
In addition, consider numerous other exhortations and examples of meditation on God's word from Psalm 119:23, 48, 78, 97, 99, 103, 148.
4. We should also train our souls to meditate on the glory and majesty of God as revealed in natural creation.
Jonathan Edwards describes the impact of one particular encounter with the power and wonder of creation:
"And as I walking there [in his father's pasture], and looked up on the sky and clouds; there came into my mind, a sweet sense of the glorious majesty and grace of God, that I know not how to express. . . . The appearance of everything was altered: there seemed to be, as it were, a calm, sweet cast, or appearance of divine glory, in almost everything. God's excellency, his wisdom, his purity and love, seemed to appear in everything; in the sun, moon and stars; in the clouds, and blue sky; in the grass, flowers, trees; in the water, and all nature; which used greatly to fix my mind. I often used to sit and view the moon, for a long time; and so in the day time, spent much time in viewing the clouds and sky, to behold the sweet glory of God in these things: in the mean time, singing forth with a low voice, my contemplations of the Creator and Redeemer. And scarce any thing, among all the works of nature, was so sweet to me as thunder and lightning. Formerly, nothing had been so terrible to me. I used to be a person uncommonly terrified with thunder: and it used to strike me with terror, when I saw a thunder-storm rising. But now, on the contrary, it rejoiced me. I felt God at the first appearance of a thunder-storm. And used to take the opportunity at such times to fix myself to view the clouds, and see the lightnings play, and hear the majestic and awful voice of God's thunder: which often times was exceeding entertaining, leading me to sweet contemplations of my great and glorious God. And while I viewed, used to spend my time, as it always seemed natural to me, to sing or chant forth my meditations; to speak my thoughts in soliloquies, and speak with a singing voice" (Extractions from his Private Diary, 27-28).
5. We should also regularly reflect and meditate on God himself and his many works.
"One thing I have asked of the Lord, that will I seek after: that I may dwell in the house of the Lord all the days of my life, to gaze upon the beauty of the Lord and to inquire [meditate, NASB] in his temple" (Ps. 27:4).

"when I remember you upon my bed, and meditate on you in the watches of the night" (Ps. 63:6).

"I consider the days of old, the years long ago. I said, 'Let me remember my song in the night; let me meditate in my heart. Then my spirit made a diligent search. . . . I will remember the deeds of the Lord; yes, I will remember your wonders of old. I will ponder [meditate] all your work, and meditate on your mighty deeds" (Ps. 77:5-6, 11-12; see also Psalm 111:2; 119:27; 143:5; 145:5).
6. Christian meditation must be distinguished from the sort that we find in eastern religions or more recent new age fads.
For example, unlike eastern meditation, which advocates emptying the mind, Christian meditation calls on us to fill our mind with God and his truth. Nowhere in the Bible is the "mind", per se, described as evil or unworthy of being the means by which God communicates with us. What the Bible does denounce is intellectual pride, but not the intellect itself. It is humility that we need, not ignorance. I stand opposed to arrogant and cynical intellectualism. But that is not the same thing as using the mind God has given us, with the help of the Holy Spirit and the instruction of Scripture, to evaluate and discern and critically assess what is happening in both the church and the world.
Thus, unlike eastern meditation, which advocates mental passivity, Christian meditation calls on us to actively exert our mental energy. This is nowhere better stated than by Paul in Philippians 4:8. Here he encourages us to "let our minds dwell on" whatever is "true," "honorable," "right," "pure," "lovely," and of "good repute." Those things that are "excellent" and "worthy of praise" are to be the targets of our mental aim. It isn't enough merely to acknowledge that things and ideas of moral and mental excellence are important. Merely affirming such truths and virtues will avail little in a time of testing. We must energetically reckon, take into account, and give deliberative weight to these things. Our minds must be captivated by them in such a way that the tawdry, sleazy, fictitious, and fanciful fluff of the world loses its appeal.
Unlike eastern meditation, which advocates detachment from the world, Christian meditation calls for attachment to God. If the believer disengages from the distractions and allurements of the world, it is in order that he/she might engage with the Father, Son, and Holy Spirit. Unlike eastern meditation, which advocates visualization in order to create one's own reality, Christian meditation calls for visualization of the reality already created by God. Unlike eastern meditation, which advocates metaphysical union with 'god', Christian meditation calls for spiritual communion with God. Unlike eastern meditation, which advocates an inner journey to find the center of one's being, Christian meditation calls for an outward focus on the objective revelation of God in Scripture and creation. Unlike eastern meditation, which advocates mystical transport as the goal of one's efforts, Christian meditation calls for moral transformation as the goal of one's efforts.
7. So how should the Christian go about developing the discipline of meditation?
The first step is to rehearse in one's mind the presence of God. Perhaps reading and reflecting on Psalm 139:1-10will help. Focus your attention on the inescapable presence, the intimate nearness of God. Issues of posture, time, and place are secondary, but not unimportant. The only rule would be: do whatever is most conducive to concentration. If a posture is uncomfortable, change it. If a particular time of day or night is inconvenient, change it. If the place you have chosen exposes you to repeated interruptions and distractions, move it. I enjoy watching football on TV as much as the next guy, but trying to engage with God's Word during the huddle is hardly an effective way to experience its power!
8. The second step is to peruse. By this I mean read, repeat the reading, write it out, then re-write it.
We must keep in mind the difference between informative reading of the Scriptures and formative reading. The former focuses on the gathering of information, the increase of knowledge, the collection and memorization of data. The purpose of the latter is to be formed or shaped by the text, through the work of the Holy Spirit. With informative reading, I am in control of the text. With formative reading, the text controls me
9. It also helps to apply your imagination and senses to the truth of the text.
Envision yourself personally engaged in the relationship or encounter or experience of which the text speaks. Hear the words as they are spoken. Feel the touch of Jesus on a diseased body. Taste and smell the fish and bread as they are served to the multitudes. See the truths that God has revealed by mentally recreating the scene with yourself present. There is nothing magical or mysterious in this. The purpose of the imagination is not, as some have argued, to create our own reality. Our imagination is a function of our minds whereby we experience more intimately and powerfully the reality God has created. As you are doing so, reflect on the truth of the Word; brood over the truth of the text; absorb it, soak in it, as you turn it over and over in your mind.
10. The final steps can be summarized in four words: pray, personalize, praise, and practice.
It is difficult to know when meditation moves into prayer. It isn't really that important. But at some point, take the truth as the Holy Spirit has illumined it and pray it back to God, whether in petition, thanksgiving, or intercession. In other words, take Scripture and turn it into dialogue with God.
Where possible, and according to sound principles of biblical interpretation, replace proper names and personal pronouns with your own name. God never intended for his Word to float aimlessly in impersonal abstractions. He designed it for you and for me.
Then worship the Lord for who he is and what he has done and how it has been revealed in Scripture. Meditation ought always to lead us into adoration and celebration of God.
Finally, practice. Commit yourself to doing what the Word commands. The aim of meditation is moral transformation. The aim of contemplation is obedience. And in obedience is joy inexpressible and full of glory.
This article originally appeared on SamStorms.com. Used with permission. 
Sam Storms is an Amillennial, Calvinistic, charismatic, credo-baptistic, complementarian, Christian Hedonist who loves his wife of 44 years, his two daughters, his four grandchildren, books, baseball, movies, and all things Oklahoma University. In 2008 Sam became Lead Pastor for Preaching and Vision at Bridgeway Church in Oklahoma City, Oklahoma. Sam is on the Board of Directors of both Desiring God and Bethlehem College & Seminary, and also serves as a member of the Council of The Gospel Coalition. Sam is President-Elect of the Evangelical Theological Society.
Please follow and like us:
10 Amazing Benefits Of Meditating Every Morning
My morning routine has been the same for years: I wake up at around 6 a.m. in eager anticipation of my first meditation of the day. I start by freshening up in the bathroom, then I go back to my bed and sit with my eyes closed for 20 minutes before getting ready for work. I've been following this routine each day for more than a decade.
Ironically, I don't consider myself to be a particularly disciplined person. Like many people, I don't look forward to doing things that don't provide me with some type of immediate gratification. But I stick to my morning meditation routine because it not only leaves me with a tangible feeling of clarity to start my day, but the ripple effects of meditating extend throughout other important areas of my day and life.
Surely you've heard about all the scientific benefits of how meditation changes your brain and rests the body. But here are 10 practical, unexpected benefits that occur as a direct result of a consistent morning meditation routine:
1. It'll be easier for you to switch on "beast mode."
For men, meditation can cause our testosterone levels to increase, which results in bigger, stronger muscles, and more energy while working out. Plus, your workout will seem much more enticing when you're more rested and less stressed — a by-product of your morning meditation.
2. You will last longer in bed.
Men might not talk about it, but we all want to be the greatest lovers on the planet. That means not only having strong muscles but also having a healthy libido. Again, as testosterone increases, our ability to last longer in bed increases. So if morning sex is an option, you may find that in addition to having more stamina, meditating provides you with more patience and sensitivity when it comes to being present with your partner.
3. You don't need coffee.
Meditation activates your parasympathetic nervous system, which triggers a deep state of relaxation during the practice. So even though you may wake up from sleep still tired, after meditating for 20 minutes, you'll get energy-boosting endorphins that'll help you spring to life without having to rely solely on caffeine.
4. You turn on your mental "spam" filter.
The "busy mind" syndrome occurs because you don't have your mental spam filter activated. Imagine if your email didn't have a spam filter, and for every relevant message, you had to sift through hundreds of messages related to money scams, Viagra, and inkjet printer cartridges. Meditating helps filter out the internal and external "noise" and negative self-talk that can sabotage our otherwise sharp, clear perceptual acuity.
5. You can handle whatever the day brings.
You'll find that meditation allows you to more easily drop into a "flow state" in which you become supremely adaptable to change. Unexpected traffic jam? No problem. Someone blows their horn at you in a parking lot? All good.
6. You counteract stress.
Meditation is like kryptonite to stress, with the primary side effects being increased happiness, better sleep, and more creativity. If there ever was a perfect solution to dissolving stress, it would be daily meditation.
7. You eat cleaner.
Numerous studies have found that when you're stressed or sleep-deprived, you reach for bad-for-you foods. After building up momentum from your morning meditations, you may discover that cravings for doughnuts, fried foods, or lollipops also dissipate and get replaced by a craving for healthier, cleaner foods that the body will have an easier time digesting and turning into fuel for you to operate at a higher level.
8. You become a better driver.
People who have difficulty multitasking tend to be more accident-prone, especially while driving. Meditation has been shown to increase your ability to multitask, and coincidentally it makes you a safer driver.
9. You have fewer headaches.
Although meditation is not a substitute for medical treatment, it has been shown to reduce pain associated with headaches, making it an ideal complement to more traditional approaches to health and wellness. I had daily headaches in my early 20s, and they didn't go away until I changed my diet and began meditating.
10. Your circle of influence grows.
Because daily meditation helps to release stress, it can make you more compassionate — and in the process, you become less judgmental and critical of others.
Here are some techniques to kick off your morning meditation routine:
Please follow and like us: